Sdkfz 251/6 Kommandopanzerwagen
This project is currently our priority. It's almost completed and restoration already began.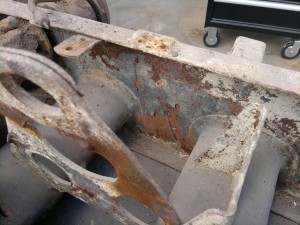 As you can see it's an earlier version in gray painting. The frame was made in 1942, by avk (Ruhrstahl AG, Brackwede-Bielefeld)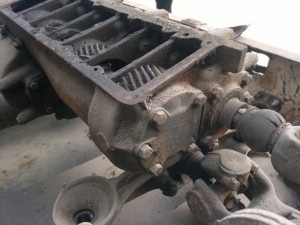 It still has most of it's original drive with gearbox and suspension parts.
This vehicle was found on farm in Latvia (Courland Pocket).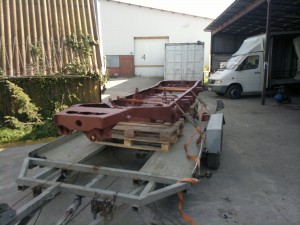 Frame is sandblasted, and painted with prime.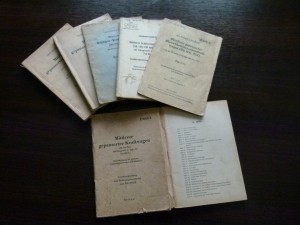 Complete documentation, including winter equipment and load plan, has arrived.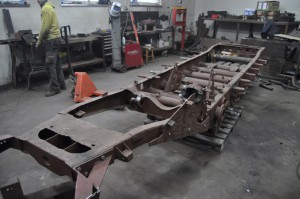 We've just started working on the frame.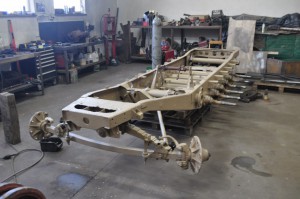 Complete chassis painted.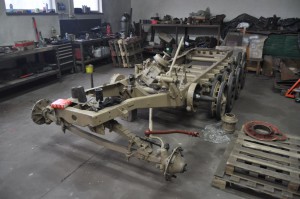 Chassis on it's own wheels.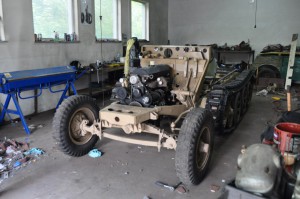 First ride, tomorrow!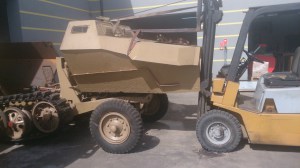 Armour works – cab mounting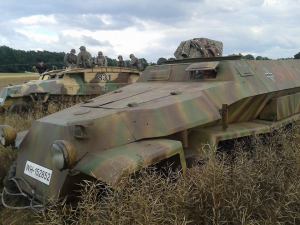 Project completed!