Sd.Kfz. 251/7 – our completed project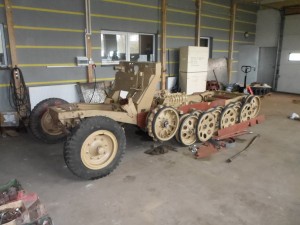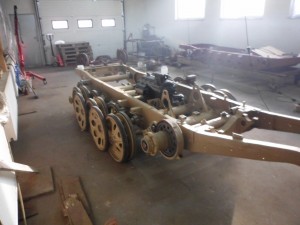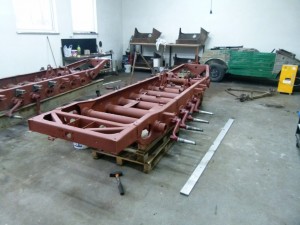 The frame is our Sd.Kfz. 251/7 D project.
The vehicle was bought in Estland. It's already sandblasted, and painted with primer.
We're working on the suspension at the moment.
08.03.2013 The work goes on… Suspension is almost done, frame and wheels are already painted.
November 2013 – the main bulk of the restoration work is finished.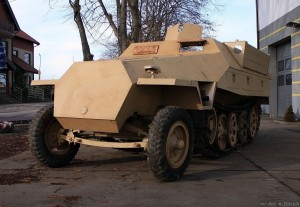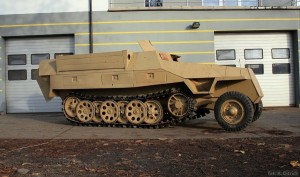 Here we are testing the driving abilities of our restored vehicle.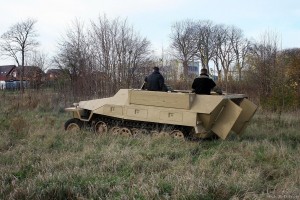 Sdkfz 251/7 D after final paint works.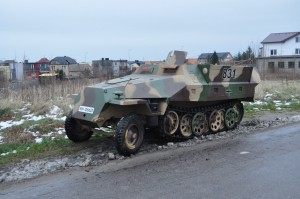 Our 251/7 going for Militracks Overloon 2014